istoric Normandy Fountain Restored
Tuesday, October 14, 6 p.m.
7030 Trouville Esplanade

Join City officials to rededicate the historic Normandy Fountain in North Beach as water will flow through the fountain.
World Watched as Storm Water Pumps Keep King Tides at Bay
Miami Beach Moves Forward in Addressing Climate Change
Miami Beach Mayor Philip Levine joined Senators Nelson and Whitehouse, EPA Administrator Gina McCarthy and FIU for a king tide press conference.

King tides did not impede travel in Miami Beach this year due to the City's efforts in expediting the construction of several pump stations. More pump stations will be constructed over the next five years to address areas where temporary solutions were in place during the seasonal gravitational event.

Flood Insurance Discount
Miami Beach's local mitigation strategy will again result in a discount of up to 20% on flood insurance premiums for residents and businesses in our city.
Miami Beach Rising Above
Miami Beach hosted the Sixth Annual Southeast Florida Climate Leadership Summit demonstrating that the island city is at the forefront of addressing sea level rise and climate change. White House Office of Science & Technology Director Dr John Holdren speaks.
Early & Discounted Tickets to South Beach Wine & Food
Only Good through October 17Call 1.877.762.3933


Residents of the City of Miami Beach will have the opportunity to purchase select tickets to festival events at a discount rate in a two-week pre-sale period in advance of the official public on-sale date.
The opportunity consists of a 15% discount applied to the purchase of a maximum of two (2) tickets to one choice of the following events: Ronzoni Pasta's 100th Anniversary: Seaside Spaghetti Soiree, Amstel Light Burger Bash, Meatopia: The Q Revolution, Whole Foods Market Grand Tasting Village on Saturday or Sunday, and new for this year: Bank of America Lifestyle Seminars, Fontainebleau Miami Beach presents Wine Spectator's Best of the Best, YogArt presents Buddhas and Bellinis (Saturday or Sunday), Southern Kitchen Brunch hosted by Trisha Yearwood and Farm to Table Brunch. All tickets must be purchased with a billing address to a Miami Beach zip code - 33139, 33140 or 33141.
Help Design Miami Beach's Birthday Cake
Food Network & Cooking Channel South Beach Wine & Food Festival Presented by FOOD & WINESend Your Design to CMB100@Sobefest.com before December 12, 2014


Also, enter 100 days of free giveaways from October 20 through January 28 (use #SOBEWFF and #MiamiBeach100 to enter on Twitter and Instagram)
Miami Beach Veterans Day Parade & Picnic
11.11.2014 at 11AM

Come out and support our military veterans at the annual parade down Washington Avenue and free picnic and ceremony at Flamingo Park baseball field. This year will have a special centennial commemoration. For information on how to participate, email vaniapedraja@miamibeachfl.gov or call 305.673.7010.

Miami Beach Special Election
Two Ballot Questions on the November Ballot
Miami Beach Turns 100 . . . "This is How We Celebrate"
Centennial Commemorations Begin in October

Throughout the year, activities and events will be reminiscent of the city's rich past, colorful present and promising future. During the week of 22 through 26 in March 2015, a major 100-hour extravaganza is in the planning stages.
Other commemorations will also be held.
Food Network & Cooking Channel South Beach Wine & Food Festival presented by FOOD & WINE will promote 100 days of free giveaways from October 20 through January 28 (use #SOBEWFF and #MiamiBeach100 to enter on Twitter and Instagram) and sponsor a centennial cake design contest through December. The selected cake design displays at their February event.
Honoring Hispanic Heritage Month Awards
September 15 - October 15
Celebrating the achievements & contributions of Latinos from past to present with music, dance, food & other activities.
Award winners included Jessica Fuentes, young, Hispanic professional, general manager for Café Avanti; Alejandro Llaneras, Miami Beach Police and K9 officer active in the Kindergarten Cops program; Lourdes Lopez, artistic director, Miami City Ballet; Willie Priegues, Miami Beach recreation supervisor, Teen Club coordinator; and Carlos Rodriguez, Miami Beach Senior High Teacher of the Year.
Let Us Do the Driving!
North Beach Trolley Ribbon-Cutting Ceremony is October 29, 10AM, North Shore Bandshell Stop
Meet Your Miami Beach TeamNew Leaders are Making Improvements to Miami Beach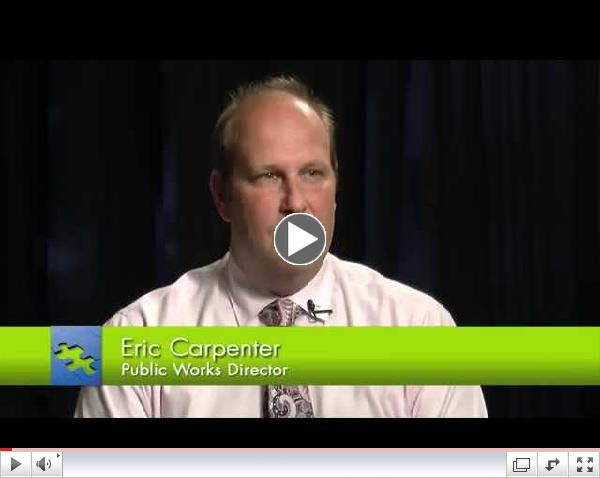 Meet Your Team Presents Miami Beach Public Works Director Eric Carpenter
Meet new key administrative team members that are focused on leading and making Miami Beach a better place. Miami Beach is an internationally known city and destination. It takes a dedicated and professional team of leaders to keep Miami Beach working well and moving forward.
Hazardous Waste Collection & Paper Shredding
Sunday, November 16
40 Street & Chase Avenue Parking Lot
8AM - 3PM
Bring your household chemicals, pesticides, batteries, fertilizers, motor oil, paints, cleaners, etc. Also, paper shredding for sensitive documents (certified destruction) and recycling.

It's WasteFULL Weekends
Keep It Clean the Fir
st Weekend of Every Month
October 4 & 5 | 8AM - 8PM
During
WasteFull Weekends
, take your bulk trash to the two dumpster locations:
75 St + Dickens Avenue (North Beach)
541 Jefferson Avenue (South Beach)
Remember to recycle, it's the law!
Obey the Laws, Share the Road
Police Enforcement of Bicycle & Pedestrian Laws Underway Citywide
Pedestrians
:
Obey all traffic laws. If no sidewalks are present, walk against the direction of traffic to see oncomingvehicles. Always use the crosswalk. Push the button to get the walk signal. Be visible. Wear bright, reflective colors on your clothes, shoes, belts and wristbands.
Motorists
: When passing a cyclist, keep a three-foot distance between your vehicle and the bicycle. Look out for approaching cyclists before opening your car door when parked.
Cyclists
: You must follow traffic rules of the road including traffic signals. Ride in the same direction as vehicles and yield when making turns. Yield to pedestrians when riding on a sidewalk.
Register your bicycle
.
Fall in Love with Fido & Felix

A Day at the Beach | Episode 6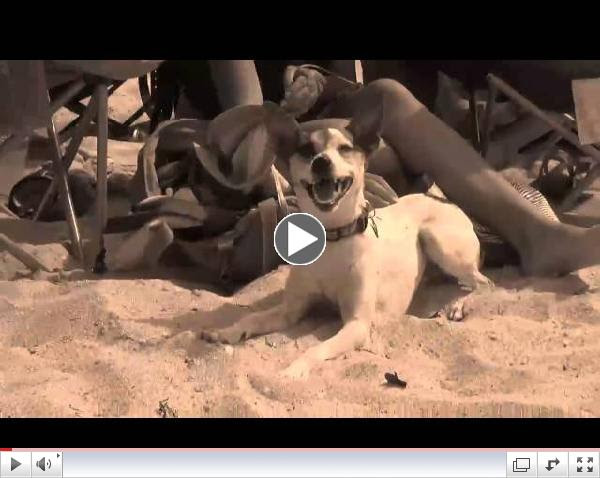 The Adventures of Fido & Felix (Episode 6, Dog Beach), Miami Beach

Animal Resource Officer Know of crimes against animals or other unlawful issues with animals in your neighborhood? Contact the Police Department's new animal resource officer, Mariana Jomarron at305.673.7000, ext 3705.

Spay & Neuter / Need Volunteers
The Meow Mobile comes to Miami Beach to spay and neuter community cats. For an appointment, 305.233.9958ormeowmobile@thecatnetwork.org and/or to volunteer: projectcatnsniphelp@gmail.com.

Feed Them, Don't Litter
Be aware of littering laws. If you are feeding stray animals, food cannot be placed directly on the ground including plants or leaves and sand dunes. Also when using plates, cans or other containers, these objects must be removed immediately. Do not trespass in sand dunes.

Report Contact Code Compliance at 305.673.7555 if you see any dogs off leash; any dogs owners failing to clean after the animal; littering; or any trespassing in sand dunes.
MORE Free Miami Beach Apps for Your Smartphone
Report a Problem, Find & Pay for Parking, Travel, Track the Trolley, and More
New Miami Beach e-Gov app is now available (iPhone & Android). Report issues, contact info, track the trolley, maps, tweet feed and more.

Check out our new online app webpage where you can learn more about new Miami Beach apps: Parkmobile, ParkMe Miami Beach, Miami Beach Information, BeachView, Miami Beach ParksnReview, and Miami Beach FloodApp
Miami Beach ParkMe | TSO Mobile (Trolley)
Recycle, It's Easy & It's the Law
Start Recycling Programs Now,
Enforcement Underway
All residential buildings (apartments & condos) and businesses must have recycling programs. It is required by City Code. Contact your waste hauler or other recycling company to initiate a recycling program for your building or business.
Call 511 for Live Traffic Reports
For real-time traffic reports, call 511 or go to
www.fl511.com
or follow @fl511_southeast on Twitter
Check out the city's online
GIS Traffic report
. Call 511 for up-to-the-minute traffic reports throughout South Florida.
Also, subscribe to weekly Traffic Advisories via email. Click update profile on the bottom of this email and then add yourself to the list.
Acts of Kindness Coming to North Beach
Register Now for 5K PARK Fest